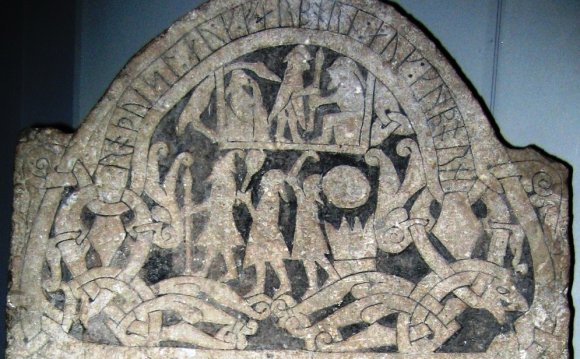 Get today's popular Digital Trends articles in your inbox:
Kratos may trade in the pantheon of Greek gods — which he's already killed — for the as-yet unmurdered gods of ancient Norse mythology, according to a set of reportedly leaked images and concept art. The images, which show a Viking version of series protagonist Kratos and level designs for Alfheim and Vanaheimr, two of the nine realms in Norse mythology.
The leak, which comprises dozens of images, was originally posted on Nerdleaks.com earlier this week. That site has since been taken down, however, the images have been posted elsewhere and compiled on NeoGAF. Though the source of the leak is the unknown, Polygon said it was able to confirm the images' veracity in a subsequent report.
Though the names and locations are not immediately identifiable, annotated images and storyboards refer to the protagonist as Kratos, and confirm the norse mythological locations. Assuming that the character in the images is Kratos, the God-slayer has grown a beard, and traded his signature chains for an axe. The images also feature familiar features, including large scenic environments, and room-sized puzzles. The images also show two areas, a giant stone city and a colorful forest area. Based on storyboards, the forest area will feature several forms of dangerous plant life.
With a host of gods and legendary creatures for Kratos to slaughter, the Viking world would be a logical choice. With a host of gods and legendary creatures for Kratos to slaughter if the God of War series were, in fact, looking to transition to a new mythological universe. In fact, the series' creator David Jaffe confirmed on Twitter years ago that the developer had considered making the switch before. Depending on how you look at it, one could argue that makes the images more viable, or might raise a red flag among skeptics.
Source: www.digitaltrends.com
Share this Post