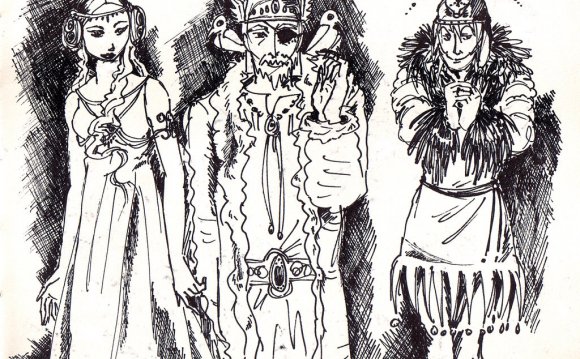 The Immigrant Trunk is full of hands-on artifacts that reflect common objects brought by Nordic immigrants to America during the nineteenth century. Use the classroom activities and teacher's manual, personal belongings, and replicas of immigrant documents from the Museum's collection to bring history alive. Let the Immigrant Trunk give your class a personal glimpse into the immigration period of the late 1800s. The Immigrant Trunk is a great complement to the Dream of America guided tour.

NEW! Nordic Folk Art Trunk
The newly completed Nordic Folk Art Trunk includes a wealth of folk art objects from the Nordic region. Students can explore traditional art forms such as painting, paper arts, textiles, and music. Books, music CDs, and a teacher's manual round out this classroom resource.

Viking Trunk
The Viking Trunk contains faithful replicas of Viking-Age artifacts for your students to handle and try on, including clothing, armor, and jewelry. Slides depicting the world of the Vikings, informative books, and a teacher's manual filled with information and activities for classroom use complete this fun outreach resource. Use the Viking Trunk to discover with your students how the Vikings really lived.

Trolls and Norse Gods Trunk
The Trolls and Norse Gods Trunk is an excellent resource for classes studying folktales or myths, or for those who just love trolls and Norse gods. This trunk contains troll and Norse god costumes, music stories to read in class along with story-writing aids, and a teacher's manual filled with information about trolls and Norse gods and activities to use in your classroom.
Source: nordicmuseum.org
Share this Post