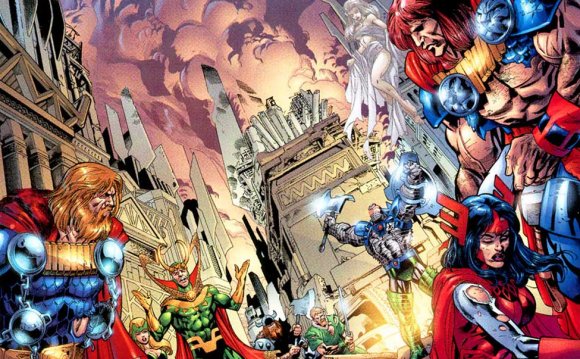 He's the son of THOR and giantess JARNSAXA, which easily explains his formidable strength. In fact he's even stronger than his dad.
One day, THOR was lying trapped under the colossal leg of a stone giant he'd just demolished. Try as they might, the Gods just could not free him. Sadly they sent for THOR's young son MAGNI to make his fond farewells.
"Good god, dad, " said the lad, "what the hell are you doing under there? Hold still, I'll have you out in a jiffy. Jeez, look at that leg. It's big. Where's the rest of it? I see you gave that monster a hammering. Pity you didn't send for me sooner. I would've punched its lights out with my bare fists."
MAGNI was three years old at the time. THOR didn't know whether to kiss him or give him a punch in the ear.
MAGNI FACTS AND FIGURES
Name : MAGNI
Pronunciation : Coming soon
Alternative names : None known
Location : Scandinavia
Gender : Male
Type : deity
In charge of : Strength
God of : Strength
Celebration or Feast Day :
Unknown at present
Good/Evil Rating :
Popularity index : 102053
Source: www.godchecker.com
Share this Post